Somos una empresa Guatemalteca, ubicada en la ciudad de Guatemala, con más de 14 años de trayectoria en el mercado informático, y nos dedicamos al desarrollo profesional de soluciones web, aplicaciones web y aplicaciones web en Android, IOS.
Misión:
brindar soluciones, aplicaciones web y aplicaciones en la nube a medida y flexibles para nuestros clientes, con la mejor relación costo-beneficio.
Valores:
Profesionalismo.
Compromiso con el cliente.
Velocidad y respuesta.
Trabajo en equipo.
Recursos Tecnológicos: estamos provistos por software y hardware de última generación. Desarrollamos sitios y aplicaciones web bajo plataformas Open Source(Linux, PHP, Mysql, Html5, CSS3, Java, JavaScript, Android) y Microsoft(Azure, Office 365 y muchas mas).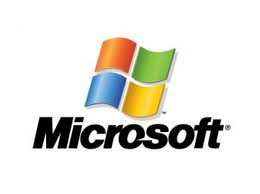 Recursos Humanos: poseemos un equipo con jóvenes profesionales en las áreas de Sistemas, Diseño Web y Programación Web, que desarrollan aplicaciones con recursos Open Source, Windows,  e  IOS
Nuestros Servidores: Están ubicados en Estados Unidos y Alemania, son estables y confiables un 99.9%
Brindamos Servicios de hosting, Hosting para Revendedores( Reseller),Servidores Virtuales( VPS) , y Servidores Dedicados
También damos Asesorias a las empresas en cuanto a la optimización de sus recursos informáticos utilizando programas rentables de Microsoft y Open Source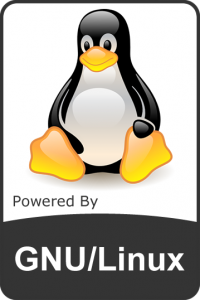 We are a Guatemalan company, located in Guatemala City, with more than 14 years of experience in the IT market, and we are dedicated to the professional development of web solutions, web applications and web applications on Android, IOS.
Mission:
provide solutions, web applications and customized and flexible cloud applications for our clients, with the best cost-benefit ratio.
Values:
Professionalism.
Engagement with the client.
Speed ​​and response
Teamwork.
Technological Resources: we are provided by last generation software and hardware. We develop web sites and applications under Open Source platforms (Linux, PHP, Mysql, Html5, CSS3, Java, JavaScript, Android) and Microsoft (Azure, Office 365 and many more).
Human Resources: we have a team with young professionals in the areas of Systems, Web Design and Web Programming, who develop applications with resources Open Source, Windows, and IOS
Our Servants: They are located in the United States and Germany, 99.9% stable and reliable
We provide Hosting Services, Hosting for Resellers (Reseller), Virtual Servers (VPS), and Dedicated Servers
We also give advice to companies in terms of optimizing their computing resources using profitable Microsoft and Open Source programs